2018 South East Tionól

coming to Tybee Island, Georgia in April!

Do you want updates on the Tionól?
Visit us on facebook here
and
join our mailing list here



Since 2002, we have been hosting a tionól in Florida every other year, sharing the responsibility of the Southeast Tionól with our Georgia piper friends. A "tionól" is a music workshop, which usually focuses on uilleann piping, though fiddle and concertina have been a mainstay for many years. The workshops consist of instrumental group lessons - usually centralized around exploring technique and the understanding of traditional Irish music, while learning and/or analyzing tunes. It's a good idea to come prepared to ask instructors questions or discuss your issues so that they can help you along your journey. Daily sessions and an evening concert featuring the instructors are always included. It's a whole lotta fun!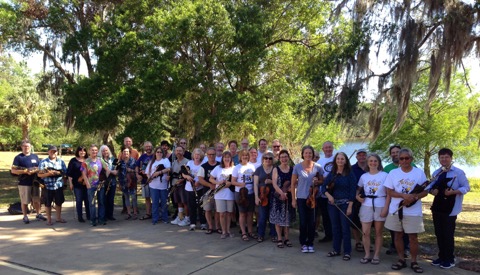 Tionól goers at the 2017 South East Tionól!